Revue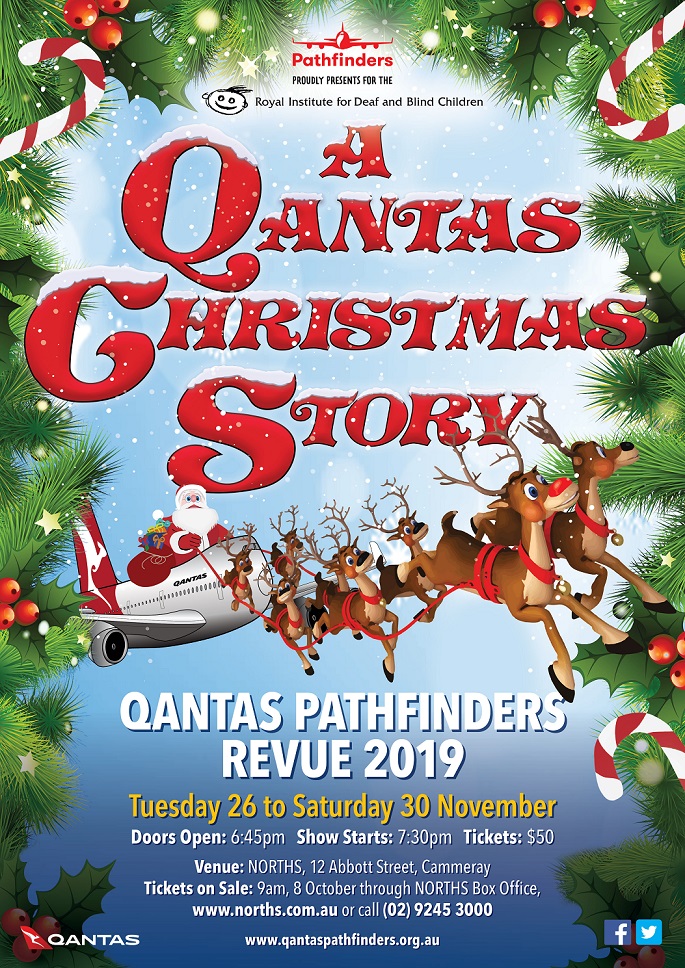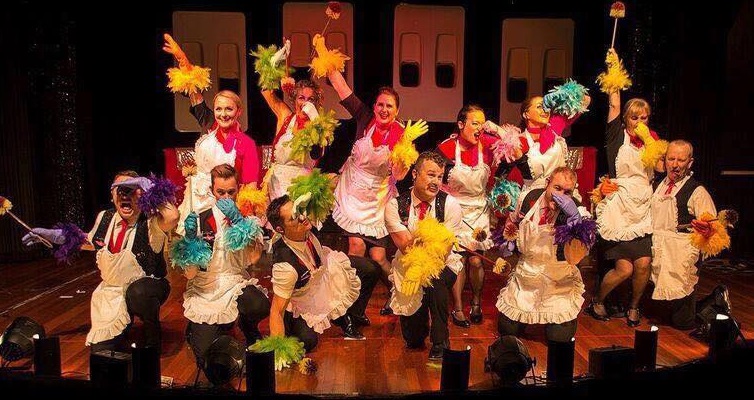 Sadly we had to cancel our 2020 and 2021 Revue show runs. Our Producer and Writers are hard at work creating an amazing show for you in October 2022 so stay tuned for further updates. Let's say there's plenty of material to work with!
Meanwhile – remember our 2019 Revue? Wasn't that some festive fun …
Ho, ho, ho …
Christmas has come early at this year's Qantas Pathfinders Revue and Santa has just one question … have YOU been naughty or nice? Mmmm … naughty … we thought as much. That means you'll fit right in! Get a group of your friends, family and work colleagues together and join the rest of our naughty audience for a Christmas party with a difference at our all singing, all dancing Revue pantomime, "A Qantas Christmas Story", that's sure to get your festive season off to a hilarious start.
We challenge you to dress up and get in the Christmas spirit – Santa might even have a special surprise in his stocking for the best dressed! Best seats available Tuesday and Wednesday nights.
Each year our team of talented Cabin Crew, Pilots and friends generously volunteer their time and talents to bring our show to life. This year marks our 45th Revue and together with other Pathfinders events, we've raised over $8 million to support the kids at the Royal Institute for Deaf and Blind Children (RIDBC).
When:                Tuesday 26th – Saturday 30th November 2019
Venue:               NORTHS, 12 Abbott Street, Cammeray
Time:                  7.30 pm (doors open 6.45 pm)
Tickets:              $50 via www.norths.com.au or call (02) 9245 3000
For more info please visit www.qantaspathfinders.org.au or @qantaspathfindersrevue.
Don't miss out on a fabulous night that will have you rolling in the aisles with laughter!